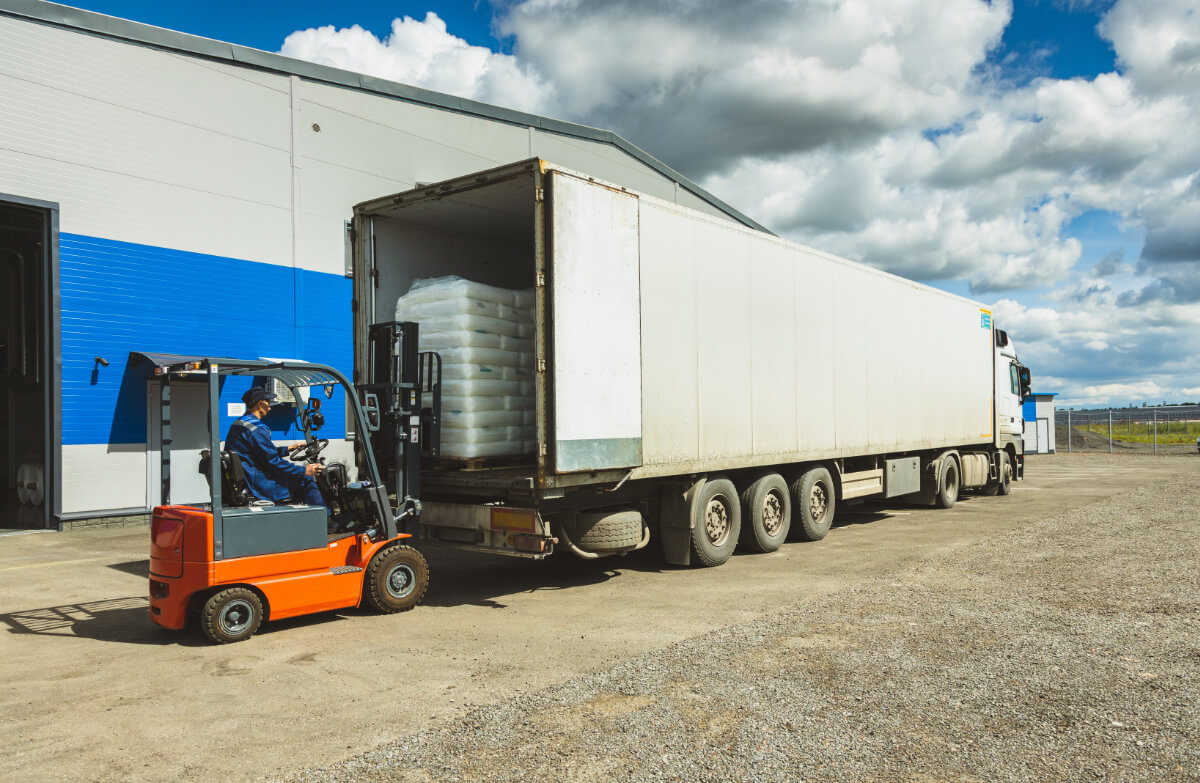 Warehouse lumpers, also known as freight handlers, freight loaders, and freight unloaders, are a specialized group whose purpose, as well as value, is often misunderstood. Another way of looking at the title is "Why Do Warehouses Need Lumpers?" as the service they provide is invaluable. In this posting, we'll examine the role of lumpers in warehouse operations as well as to supply chain logistics overall.
Lumper services are generally supplied via a contract with a third-party vendor, such as Express Freight Handlers. Our teams are highly experienced in loading and unloading freight utilizing best practices and are OSHA-certified as well. Third-party vendors are also responsible for their lumpers' benefits and insurance coverage, which brings us to an important fact about why warehouses have lumpers – they are highly cost-effective and positively impact overhead and the warehouse operations' bottom line.
Exactly what do warehouse lumpers do? They are hired to perform a specific task at a specified time and date, the task may be to provide assistance by unloading and/or loading products onto/from containers or trailers. This is not a continuous, daily task, and need only be performed when a shipment arrives. Therefore, it is not cost-effective for warehouse operations to have dedicated, full-time lumpers on staff. Hiring freight handlers to unload a trailer, for example, frees existing warehouse staff to perform their daily assigned tasks. It also limits the amount of traffic flowing through a warehouse daily, thereby reducing the possibility of work-related injuries.
Another key value that warehouse lumpers provide is that they are an important link in every supply chain operation. From a logistics standpoint, lumpers keep products and goods, especially those that are perishable such as groceries, moving smoothly from the shipped to the retailers, to their consumers. Some transportation carriers' drivers also unload their cargo, which can lead to driver injury and damaged goods since these workers are not professionally trained to load and/or unload freight nor are they OSHA-certified. Instead, lumpers perform an assigned role, their experience enables them to work quickly and efficiently under the direction of the warehouse operations staff. Lumper teams that are deployed by Express Freight, are seasoned professionals, who are used to working with each other under the guidance of a supervisor to direct their initiative as well as to document any damages that have occurred in transit, upon request, to produce a customized report for every job we perform.
Transport carriers and their drivers can incur detention fees for late arrivals and departures. As professionals, Express Freight Handlers' warehouse lumpers load and unload trailers and containers quickly and efficiently. This not only reduces the amount of warehouse downtime, but also their knowledge of how a wide range of products and goods must be stacked, tied down, palletized, and padded greatly diminishes the likelihood of goods being damaged and assets lost while in transit.
To conclude, operations managers who run safe and efficient warehouses, rely on Express Freight Handlers' teams to ensure that their supply chain efficiency runs smoothly. This adds up to increased productivity, high levels of worker safety, and lower operations costs. We deploy our teams in over 38 states and handle over a million containers and trailers every year.
To operate your warehouse at peak efficiency, contact Express Freight Handlers to learn more, today!