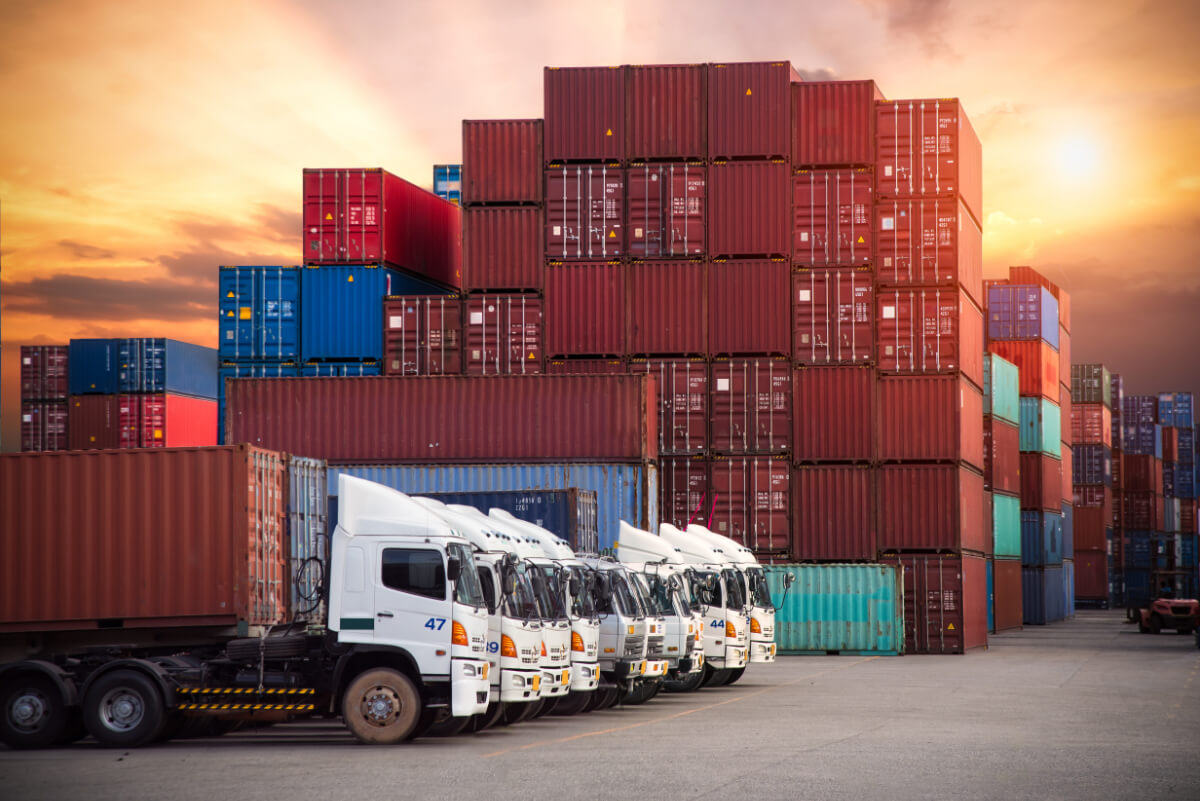 In any application, task, or job, its execution by professionals will always ensure the most optimal outcome possible. This is especially true when hiring a vendor for container stripping services. There is that old axiom, "you get what you pay for". The operations or warehouse manager or trucking carrier company that believes hiring unskilled labor off the street, seconding staffers from other parts of their business, or tasking the truck driver with unloading after a long haul to unload freight is just asking for trouble. That trouble will take the form of longer unloading times by inexperienced workers, the possibility of damaged goods from improper handling, and the potential for injury to themselves or others, thereby creating a liability issue. These pitfalls can be completely avoided by partnering with a reliable, experienced vendor like Express Freight Handlers.
One of the areas where our professional freight handlers excel at container stripping is the efficiency with which our teams assess, determine the best course of action, then swiftly follow through. This experience is especially useful when loads have shifted in transit.  According to a leading industry trade paper, "As much as 11% of unit loads arriving at a distribution center have some level of case damage." Damage in-transit is usually considered to be a logistics problem, but in truth, it is the lumpers who discover freight that has shifted, causing potential damages and asset losses. Highly organized, our team works in-tandem with each other, a supervisor, and any warehouse personnel assigned to oversee the task.
These individuals must first confirm that the container itself is undamaged, and that it is considered safe to enter. Additionally, they check to ensure that the identification number and the seal serial number match those on the transport documentation, and any affixed seal has been cut. Next, it is time for the lumpers to perform the task of container stripping. Here is where our teams perform the critical steps to make certain each and every unloading job goes smoothly:
The container is opened cautiously in case any loose/shifted cargo might fall out.
Assess the interior to see how the cargo is stacked, i.e. palletized, approximate weight of products, if the load is perishable, etc. This will determine what equipment must be used.
Assess to see if the cargo has shifted, and if so, has any been damaged?
Record every package as it is removed, noting any markings and damages.
Remove all materials used to protect cargo for reuse, recycling or disposal.
Once emptied, clean the interior of the container to remove all traces of the cargo, especially any spillage, grains, and lingering odors and fumigants, unless otherwise agreed with the container operator.
Once the container has been cleaned to remove any signage from the previous consignment from the exterior of the container.
The freight unloading supervisor documents every task and provides a customized report upon request.
For safety, efficiency, and the most expeditious way to perform container stripping, Express Freight Handlers invites you to contact us to schedule a consultation. We unload over a million containers and trailers every year in over 38 states. When speed, operational costs, and safety matter, Express Freight Handlers is the team you want!