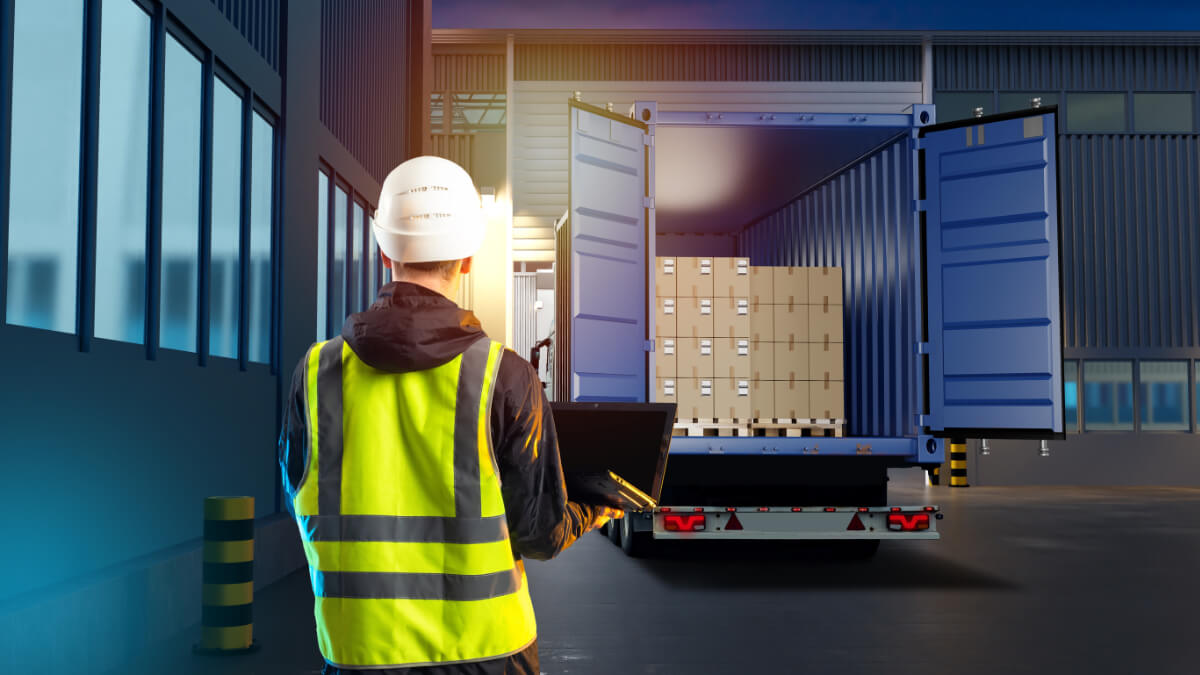 Over the past two decades, and possibly influenced by the recent pandemic as well, fulfillment timelines have shrunken while demand has reached an all-time high. It was not so long ago that, once consumers ordered products and goods, that these items could take upwards of a month to arrive at their doorsteps. Now, it is commonplace to receive that same merchandise within two business days, if not the same day. These increased demands have put great pressure on transportation carriers, warehouse managers, and logistics professionals to meet and/or exceed expectations without placing undue strain on both their staffs and budgets. The solution for many is to hire third party vendors to perform a critical component of any supply chain: freight unloading.
It is not every day that products and goods arrive via truck trailers, or in rail containers at a warehouse dock to be unloaded, so there is no need for a dedicated team on a 40-hour a week salary. Many logistics teams try to rein in their overhead by either hiring day laborers as needed to perform this task or by pulling existing employees from their main responsibilities for a few hours a week. The negatives here are that unskilled labor will take about 75% longer to unload trailers and containers than trained and experienced 'lumpers'. Also, according to a leading workplace research firm, there are about 2.6 million nonfatal workplace accidents and injuries in the U.S. each year. Of these, 84% are due to overexertion and inexperience. Another is productivity losses that increase overhead when workers are diverted to freight unloading and not completing appointed tasks as scheduled.
The benefits of contacting a dependable, reliable vendor, such as Express Freight, are many and include:
A team and a supervisor, deployed as needed, solely to perform the task at hand: freight unloading.
Express Freight Handlers' teams are experienced, efficient, and both OSHA-trained and certified, thereby greatly reducing the possibility of injury to ourselves or to others.
Additionally, we carry our own Workers' Comp and Liability insurance.
Our teams are seasoned and used to working in synchronicity with each other. We bring a streamlined approach to each task, as well as experience with each of the tools the task requires, including ramps, forklifts, and hand trucks. We can quickly shore up any palletized goods prior to unloading to make sure these will be transported to the warehouse floor safely. Our team supervisor uses a tablet to record each task we perform and create customized reports for logistics managers upon request.
Working with a vendor removes your previous reliance on your in-house team to perform freight unloading quickly and safely without compromising their productivity or increasing your overhead costs.
Check with your Accounting Department: For additional savings, our services may qualify as a tax deduction.
In conclusion, outsourcing freight unloading services is a win-win for all parties. For those involved in supply chain logistics, maintaining their schedules while holding the line on overhead is paramount. Partnering with Express Freight Handlers resolves both of those potential issues. Our teams are deployed to over 38 states, and we unload over a million trailers and containers every year. Bring us your questions; we'll be glad to discuss how our team can address your individual freight unloading requirements. Schedule your appointment today!