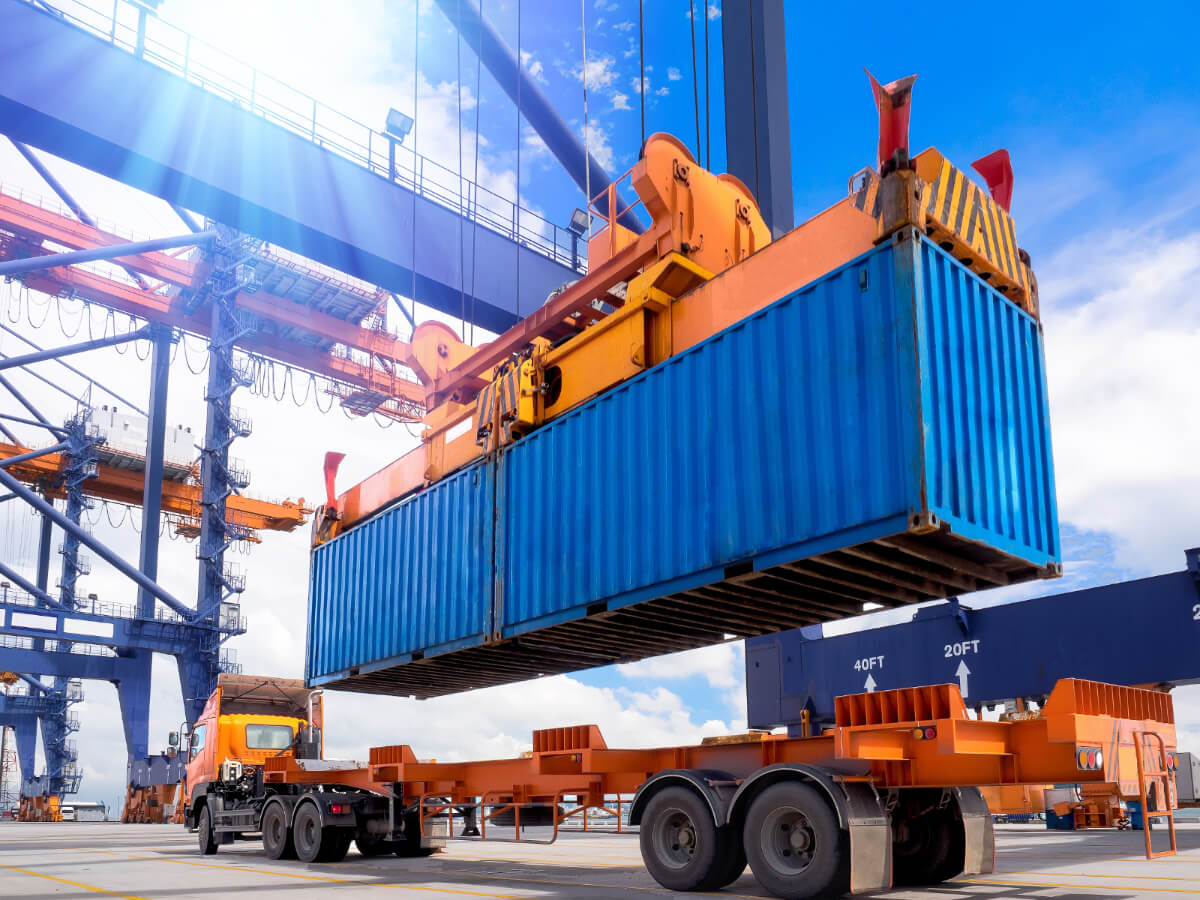 In the cargo transportation industry, logistics is everything. Getting goods safely from the manufacturer to their destination requires seamless transition between major components of the distribution network. Standardized containers which can be loaded at the source and remain undisturbed until the final leg of their journey, are highly efficient and help reduce supply chain costs. That's because containers can easily be transported by all transport modes- trains, trucks, and ships. Standardization of shipping containers has made international goods shipment more efficient, as well since they can be moved from one mode of transport to another without the need to be opened. The process of overseas container unloading itself is a science, but more on that later.
Why is this important? Look around your home and/or place of business. It is highly likely that everything you see from kitchen appliances to photocopiers, clothing, furniture, household cleaning products, even pets, has been transported. This amounts to $3 trillion dollars worth of trade every year! The most widely used cargo containers are 40 footers known in the trade as Forty-foot Equivalent Units (FEU). Container shipments are also classified Full Load, which goes to one recipient, or Less than Container Load (LCL), whose contents are grouped together with other lots for the same destination. It requires special consideration when unloading to ensure that the lots are not mixed and that each recipient receives their full order.
Overseas container unloading takes special skills. Freight forwarding networks include smaller terminals, generally the destination for national and international shipments. It is here that freight unloading professionals, like the team at Express Freight, make a crucial difference. Whether a shipment contains perishable, durable, or fragile goods, our OSHA-certified, experienced team works swiftly, under constant supervision, using the latest techniques to record, document, and prepare reports for every inbound freight unload. Mistakes can be costly. That is why our team and our techniques ensure a seamless, uniform workflow process that guarantees maximum efficiency at the lowest cost. We unload over a million FEUs and trailers every year in 38 states and have the process down to a science. Our commitment to our clients and our hard-earned solid reputation precedes us. Need overseas container unloading services? Partner with us and see how your distribution chain will benefit from our experience and professionalism. Email us today!