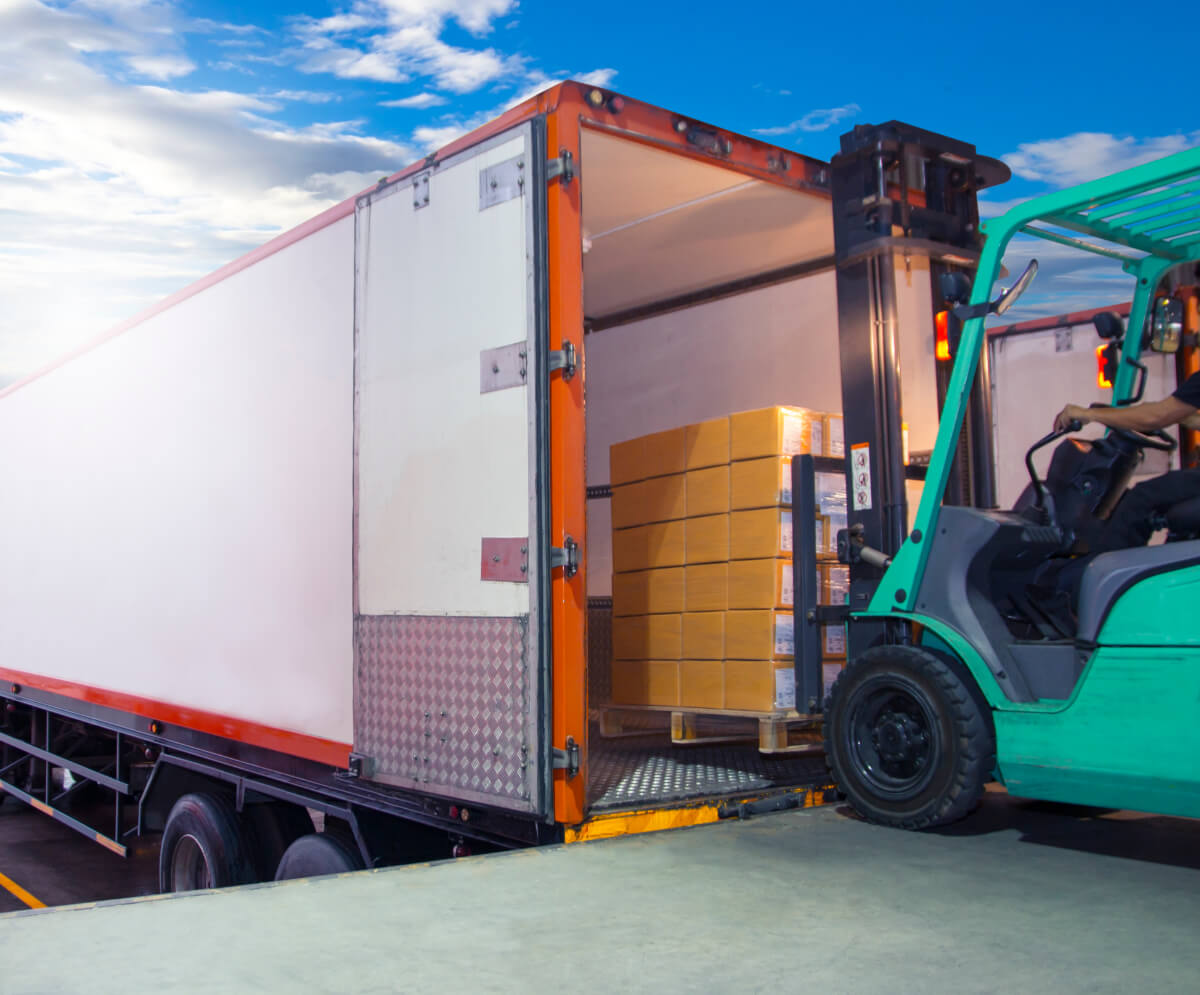 While many would think it is a matter of muscular strength and timing, in fact, unloading freight is a science. That's because the freight distribution industry is ever-growing due to global high demand for manufactured products. Cargo ships, trucks, and rail are the primary vehicles behind transporting goods from one location to their destination. At key points along this journey, freight must be unloaded and reloaded from one form of transport to another. That is where care and technology are combined to maximize efficiency and minimize waste. In this blog, we'll cover the safety tips utilized to achieve that outcome.
Facts: The number of goods carried by containers in 2020 were estimated at over 2 billion metric tons. Over the next decade this metric is expected to increase by 12 billion USD.1  In the U.S., trucks carry the highest percentages of goods by both weight and value- 11.1 billion tons (62.7%) and $11.2 trillion (61.9%).2 The margin for error, read damage, is high, therefore every precaution should be taken to ensure cargo safety when loading and unloading freight.
Clearly, this is not a job for unskilled labor. Instead, put your trust in a well-established, and highly reliable company, such as Express Freight Handlers. Unloading your freight with complete attention to the smallest detail is paramount. Whether outbound or over the road shipments, every job by our OSHA-certified team is supervised. Before we begin to unload, we also visually inspect for disturbances to pallets, strapping, load protectors and wrapping as these are sure signs of potential damage. Any anomalies are noted before our team proceeds. By taking these extra steps, we can increase your receiving operations profitability and is just one reason to rely on our national lumper services time after time.
We unload over a million containers and trailers every year utilizing our effective, synchronized system to every job. Our clients appreciate our dedication, efficient use of technology, reporting, and teamwork. Fill out our contact form to learn more about how our operations can have a positive impact on yours.
CITATIONS:
Transportation Statistics Annual Report https://www.bts.dot.gov/sites/bts.dot.gov/files/docs/browse-statistical-products-and-data/transportation-statistics-annual-reports/Preliminary-TSAR-Full-2018-a.pdf  Section 4-4