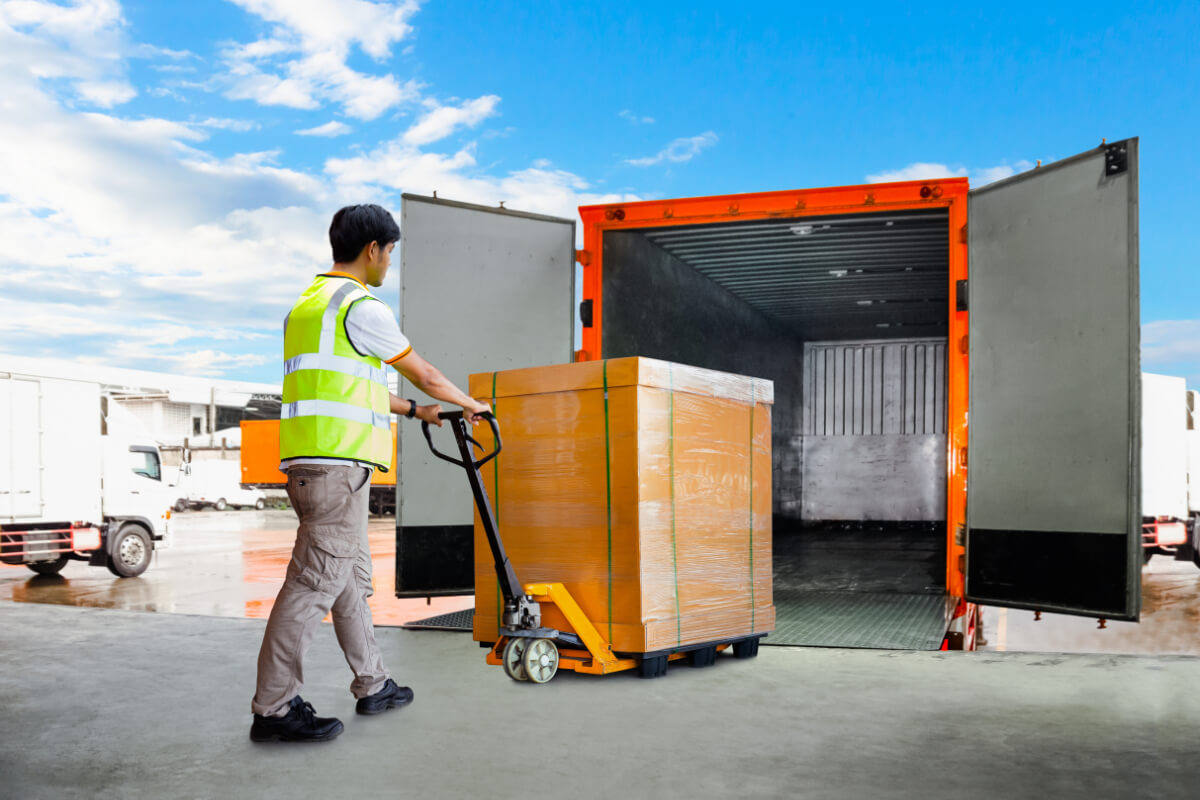 In the logistics industry, the freight handler manages the transportation of freight. This generally refers to bulk shipping materials, such as the raw materials manufacturers require to make products. These shipments are transported by rail, ship, by air, or trucks. Freight handlers are generally in the employ of retailers or wholesalers with large warehouse operations. Strategically, these individuals serve a vital function as they ensure that shipments make it to their destinations on schedule. Savvy freight handlers and logistics managers will partner with a dependable third-party vendor such as Express Freight Handlers. In logistics, as in most industries, time is money. Our seasoned teams of professionals can take over many of the freight handler's responsibilities to make certain that freight is moved quickly, efficiently, and safely. The value is increased supply chain efficacy and lower overhead costs.
Here are some of the tasks that our teams can perform to assist freight handlers:
Load and/or unload shipments to and from trucks and/or containers: our teams are highly experienced, and used to working together toward their goal. Each team includes a supervisor who logs information relative to each job and, upon request, will produce customized reports for the freight handler's review.
Secure shipments to prevent shifting and ensure the safety of goods during transportation: Express Freight's teams are skilled in the correct loading and unloading techniques and practices. Our goal is to ensure that load shifting does not occur in transit which not only can damage the goods, but cause the vehicle itself to tilt. We can palletize the cargo which is imperative especially with LTL loads.
Pack and label shipments clearly with their destination information
Unload shipments into the warehouse floor or, upon request, convey to designated locations within storage facilities.
Move items manually or by using specialized equipment, such as forklifts and pallets: Depending on the freight, be it perishables that must be moved quickly, or bulky items such as electronics and/or machinery, each cargo must be assessed then the correct practice for removing the freight employed. Our teams are not only trained and experienced in the proper techniques but are also OSHA-certified to maintain the highest standards of safety for themselves and others working in the warehouse.
Record shipments in an inventory system to maintain detailed records: As stated previously, the team supervisor will make careful records of the task and submit a report, as requested, to the freight handler and/or logistics personnel.
Sort and organize freight within a facility: Upon request, our team will not only professionally unload any cargo, but also convey it to assigned locations within the warehouse facility for interim storage.
Follow safety policies and regulations when moving freight or handling equipment: Unlike most warehouse personnel, our teams have been trained and certified in the latest safety techniques. This minimizes the possibility of personal injury and reduces the possibility of a liability claim, thereby further reducing overhead costs.
Learn more about how partnering with Express Freight Handlers to perform your lumper tasks will benefit your business. Contact our team today!