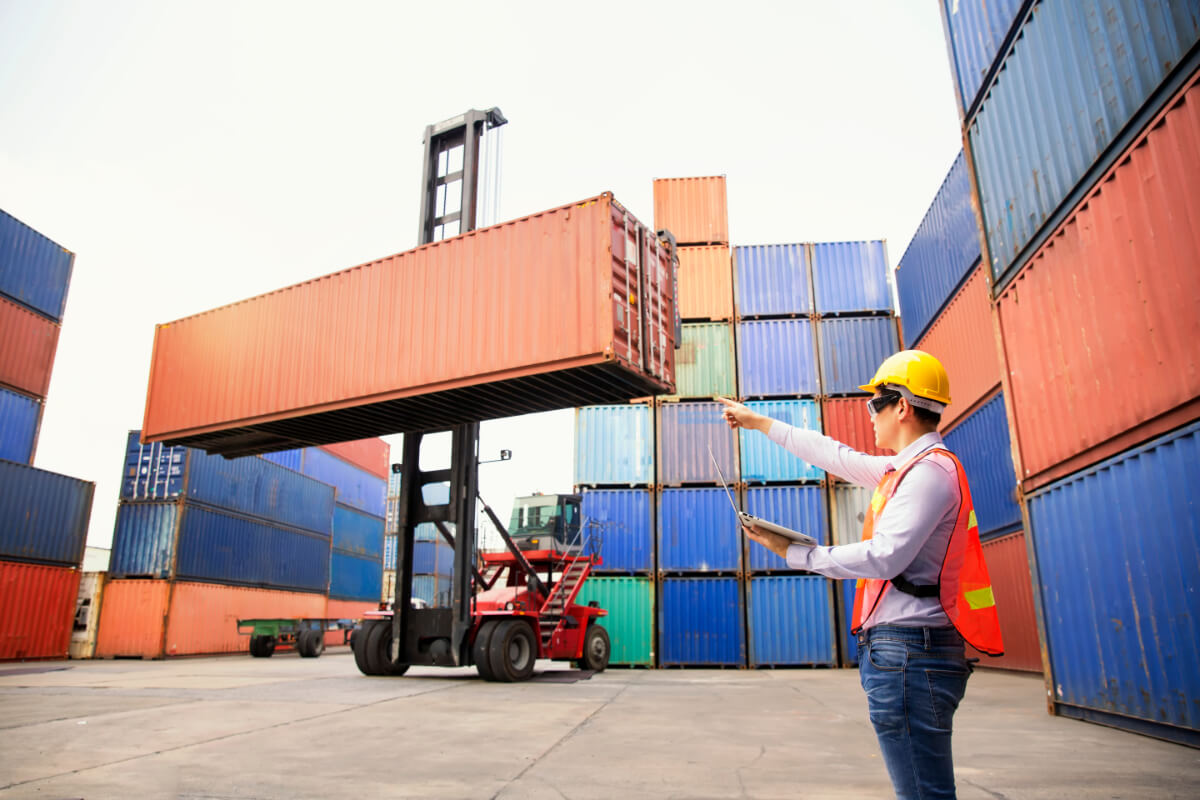 At Express Freight Handlers, we take pride in our services. As a key part of any supply chain, our teams supply the manpower to load, unload, and as required, warehouse freight that's been transported in containers. We do not charge by the hour, but instead by the container load. A set amount of time is given for every task, and our experienced, supervised, container lumper teams will load, unload, destuff, inventory, palletize, shore up, reinforce, restack, and store goods as each job requires. Essentially, we are freight management specialists with the goal of performing each task as quickly and safely as possible, regardless of what situations present themselves.
Do not confuse Express Freight Handlers' container lumpers with day laborers. It is true, we are hired on-demand, and by the job. However, our staff is bonded, insured, vetted, OSHA-trained, and certified to ensure the highest levels of on-the-job safety. Using day labor or deploying existing staffers from their routine assignments can result in injury, liability, and workers' comp claims, as well as a loss of productivity for those staffers taken from their daily routines. Trying to save operating expenses in this way is known to lead to higher operations costs long term.
That is why Express Freight Handlers' teams are in high demand across the 38 states that we serve. Our container lumpers work at your warehouse or distribution center, wherever you need our services, whenever you need our services. Our teams have a positive impact on both your supply chain timeline and your bottom line. The industries we primarily service are those with extremely tight deadlines, such as food and beverage firms, where perishable cargo must not only not be damaged in transit, but also be unloaded swiftly and with great care. Hiring a container lumper team from Express Freight Handlers to perform our services at your pick-up and/or drop locations will mitigate the risk of asset losses such as spoiled produce and damaged or shattered beverage products.
In the event that spoilage or breakages are discovered, our container lumper teams do not miss a beat. We quickly remove unsalvageable goods, document the losses for insurance claim purposes, shore up remaining cargo, then reload or remove according to the best industry procedures. That is why our clients rely on Express Freight Handlers' teams to step in as needed and capably perform a wide range of tasks. We have built our reputation one client and one job at a time.
Allow us to demonstrate how we can make a positive impact on the efficiency of your supply chain. We invite you to contact us today.