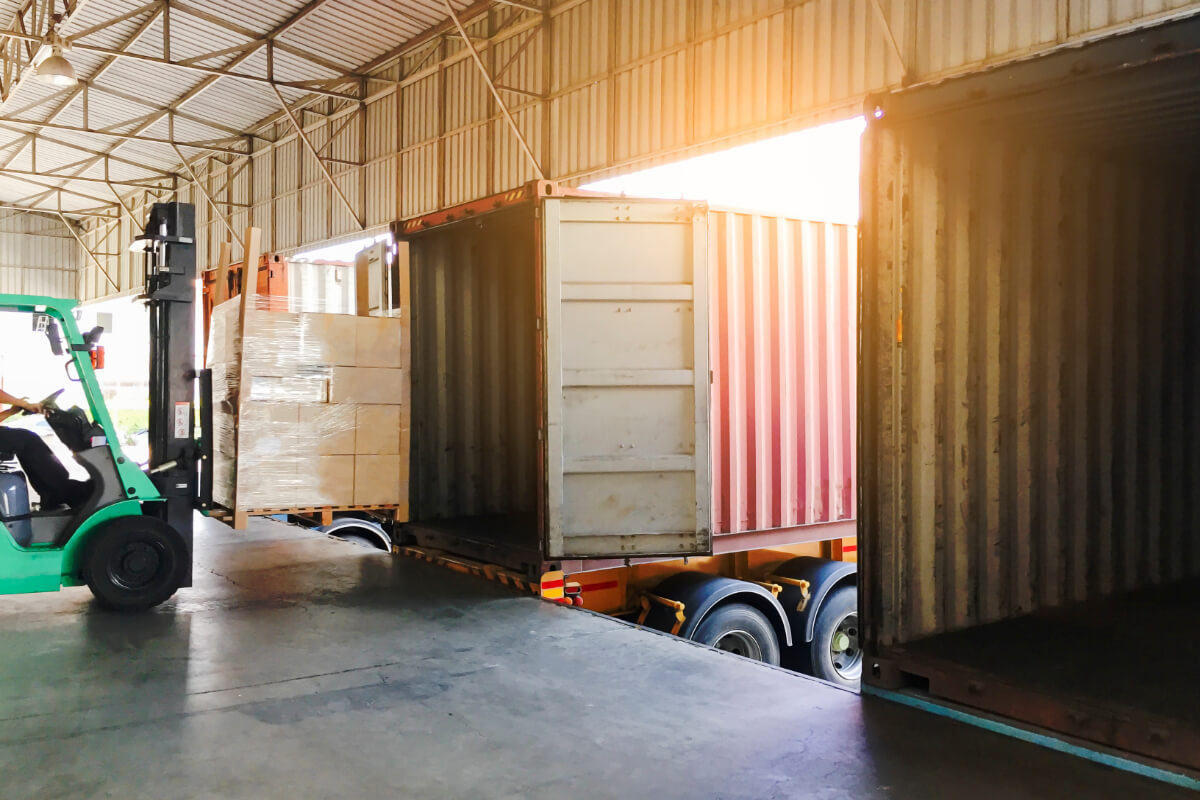 Whether shipping Full Container Loads (FCLs) or Less Than Container Loads (LCLs) it is important to partner with a professional freight unloading company to oversee your container devanning. The logistics of devanning, or unstuffing, remains the same: unloading must be performed by efficient, well-trained crews who understand what is required based on the shipment's dimensions and size. Cargo can often be damaged in transit. However, in the hands of inexperienced devanners, goods can be impacted, and these assets are lost, leading to an insurance claim with the warehouse as liable. The solution to this potential container devanning issue is to avoid it entirely by hiring professional freight unloaders, such as Express Freight Handlers.
As a leading devanning firm, Express Freight deploys our teams by the job, so we're there when you need us, and gone when you don't. For FCLs, our supervised teams will arrive at the warehouse of your choosing, ready to go. Should the task involve an LCL, we'll meet for the container devanning at your selected Container Freight Station (CFS). Whichever destination and whatever the size of the load, our experienced, efficient staff will size up the requirements and get to work. We'll first assess if any freight has shifted and scrutinize the cargo for damages. Once that assessment is complete, we'll note how the cargo has been packaged or stacked. For example, palletized goods of a given size and weight can be moved by forklift. If the cargo is perishable, time is of the essence, and our teams have the know-how and experience to make short work of devanning goods that require refrigeration.
Devanning is not a 'one and done' initiative. Depending on the number of workers allocated to the task, the type of equipment needed, and the volume of the goods to be unloaded, this task can take from 1-4 days. For operations managers who might be deploying personnel from other areas of their business, the length of time away from their appointed tasks alone will impact their overall productivity and does not present a real, dependable solution. This is especially true when considering their probable inexperience using the tools that professional third-party freight handlers use for container devanning including:
Sorting Pallets
Safety Lifegate when devanning heavy cargo
Ladder
Forklift to unload palletized freight
Conveyor to speed the unloading process for increased efficiency
Slip Sheets and Dunnage – protective material to make removing goods from pallets easier and to protect container walls.
Straps to secure goods to prevent movement prior to devanning.
Ramps – aids the use of a forklift.
Digital Tools such as tablets / mobile devices.
To conclude, there are a number of ways that hiring professional freight handlers, such as Express Freight for your container devanning, will benefit your business. Your ROI is measured by the speed, efficiency, and volume of your products and goods inflow. Devanning by professionals ensures that this important supply chain link will be performed safely and smoothly, minimizing any negative impacts. In short: your goods will arrive and be unloaded as scheduled. Any contingencies will be noted, and you'll be promptly informed. What was once a moment of truth and a potential logistics nightmare will be performed with an improved overall outcome and an increased ROI. That's a total 'win-win'!
To learn more, contact Express Freight Handlers today!