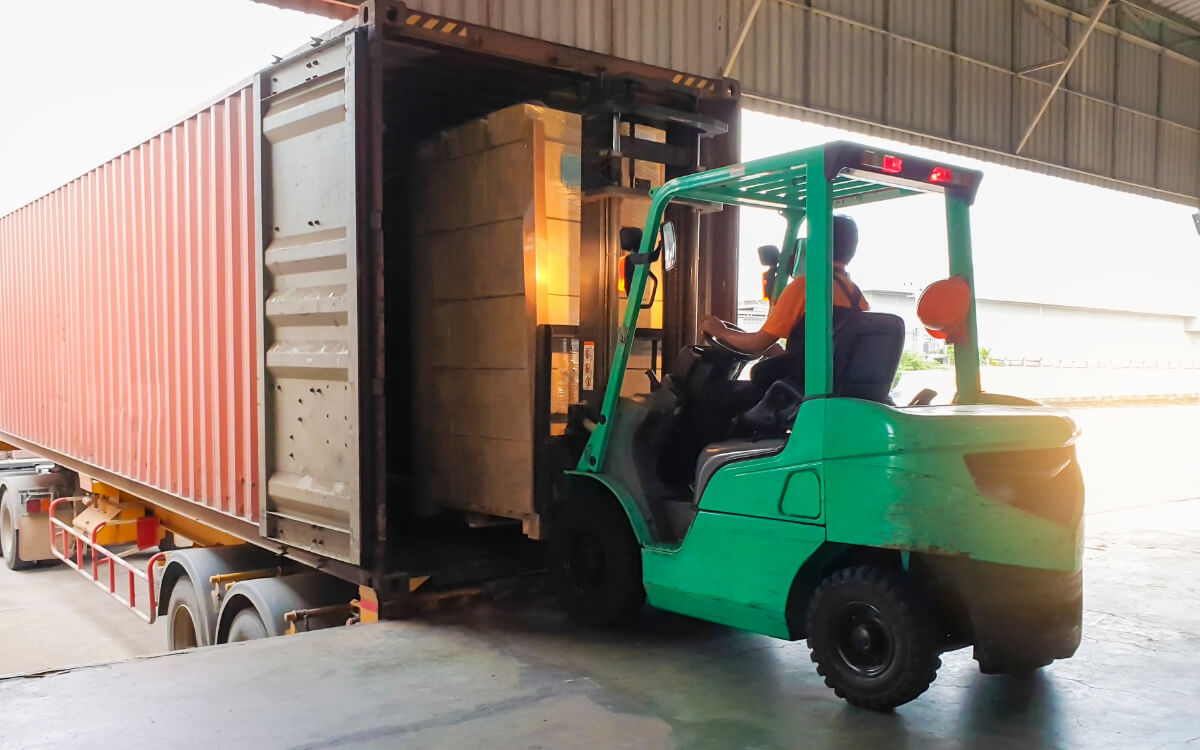 Container unloading is another specialty service that lumper services provide. The majority of goods are transported by truck, rail, or by ships. Primarily, ships and rail use containers to convey goods from point A to point B. These steel boxes can be climate controlled to move any type of goods, including perishables. In the world of importing and exporting, the most cost-effective means for moving raw materials, supplies, and goods from one continent to another is via the shipping lanes. In port cities across the globe, whenever a freighter docks, its decks laden with cargo containers, what follows is the choreography of moving these containers from the ship to the docks, then to the rails or trucks to be sent along to their final destinations.
The standard size container is 20 feet by 40 feet but there are numerous types of containers. As mentioned, some are refrigerated to keep perishables fresh longer, others are specifically designed to carry gas or toxic chemicals such as International Maritime Dangerous Goods Code (IMDG) containers. As a ship nears port the first sightings include decks full of refrigerated goods. That is because these require power plug points to run their incorporated refrigeration plants. Also, the decks will include containers due to be offloaded at the next port.
Container unloading is performed by enormous port cranes, which lift containers from the ship to the dockside (and conversely, when loading, from trucks and transfer containers to the deck or hold of the ship). To continue the story is to introduce some key players in the next phase of the containers' journey. When the containers arrive at their destination, generally a rail hub or a loading dock, lumper services are essential. This team works to ensure that the goods have arrived safely and are ready for warehouse, or retailers' shelves.
In some instances, the goods and perishables have traveled a great distance. Lumpers are the first to discover if any damage/losses have occurred in transit. As well as unloading containers with efficiency and knowledge, the freight unloaders can also assess and record any losses as well as furnish reports to operations managers. As a leading freight unloading company, Express Freight has years of experience in container unloading, especially after their long voyages. We provide OSHA-trained teams to ensure the job is performed safely, too. We justly consider ourselves to be one of the strongest links in any supply chain.
Our teams operate in over 38 states and unload over a million trailers and containers every year. Learn more about how your containers' journey can perform at peak efficiency. Contact Express Freight today!