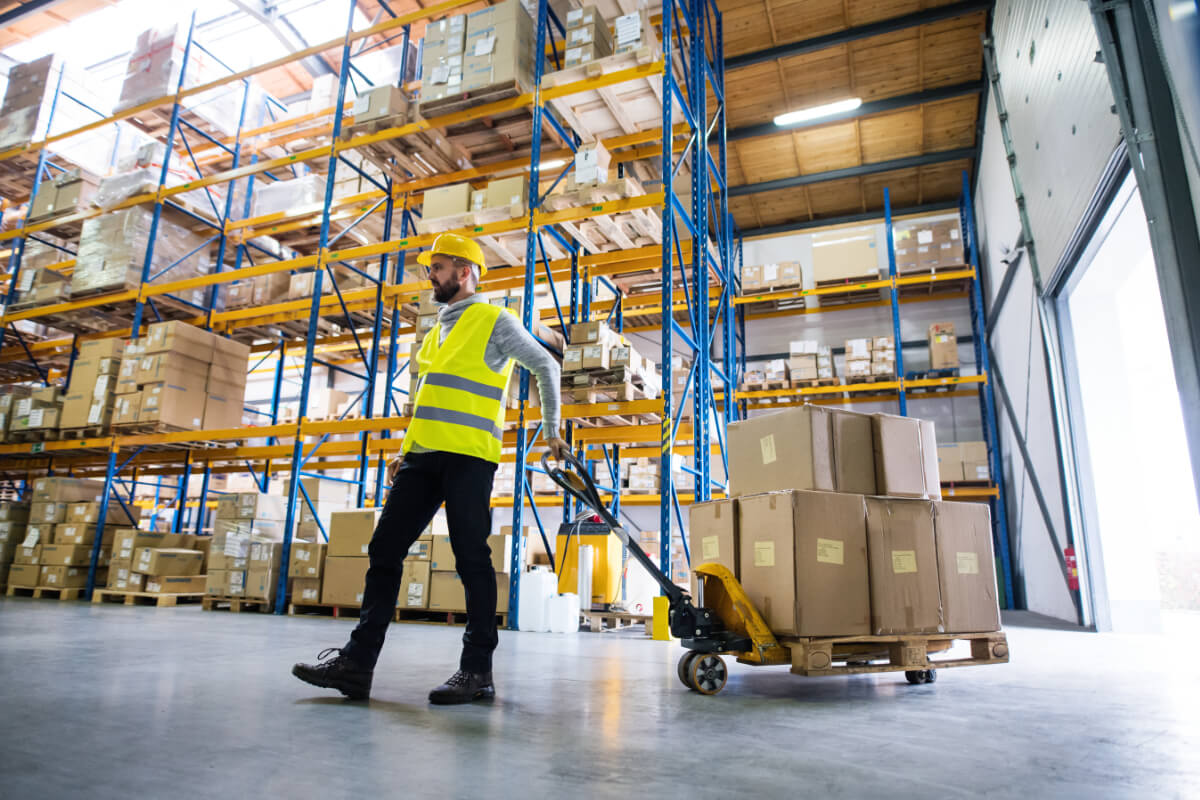 By definition, a warehouse lumper is a person who loads or unloads freight from a container or trailer when it arrives at a loading dock. Warehouse lumpers are usually hired on-demand to perform a specific task and nothing further. Generally, persons who provide lumper services in warehouses are retained through a third-party vendor, such as Express Freight Handlers. These persons are then deployed as needed, upon request by a shipper, carrier, broker, or warehouse to unload the freight from a trailer or container when it arrives at a warehouse facility.
However, warehouse lumpers are much more than just persons who remove or place products, goods, or any other type of cargo in a warehouse. Our staff is deployed in teams of two individuals who are supervised throughout the task. OSHA-trained and certified, our teams are seasoned not only to perform the designated task but also experienced in working with each other. They fully understand the methodologies required to assess each cargo at the onset and make note of any damages (more on that later). They also note how the container or trailer has been packed, then set about using the proper tools for the task. These include ramps, pallets, dunning, handcarts, forklifts, and more. When unloading, care is taken to extricate the goods quickly and safely. For certain goods, such as perishables, certain protocols must be followed to avoid damaging the cargo and creating asset losses.
By this time, you likely realize that to perform these jobs properly, unskilled day laborers or existing staffers are not going to be up to the task. Assigning unloading to inexperienced personnel, operations managers, and business owners can be putting these individuals as well as themselves and their business' at risk. That is because there is a greater risk of personal injury for those who have not undergone OSHA safety training. When using unskilled laborers instead of trained warehouse lumpers, Workers Comp claims, as well as liability claims, are a strong possibility. However, that is not the only task that lumpers perform.
In the supply chain, not every shipment goes smoothly. Once the seals have been examined and the shipment turned over to professional warehouse lumpers, what happens next can make all the difference in supply chain efficiency. It is a fact: in transit, load shift happens. If the cargo has been properly loaded and secured by experienced lumpers, damages, if any, will be minimal. If not, once discovered, lumpers will know how to quickly assess the damage, separate and document asset losses, then shore up and unload salvaged goods to prevent further losses. Their documentation can be provided to operations and shipment managers as the basis for an insurance claim.
When time, efficiency, and lower operations cost matter, it's time to have a frank discussion with the team at Express Freight Handlers. We are a leading freight unloading firm, providing the seasoned personnel to perform this important supply chain task in 38 states. You can rest assured that yours is not our first rodeo: we load and unload over a million trailers and containers every year!
Bring us your questions, we'll be glad to detail how our partnership will benefit yours. Contact us today!