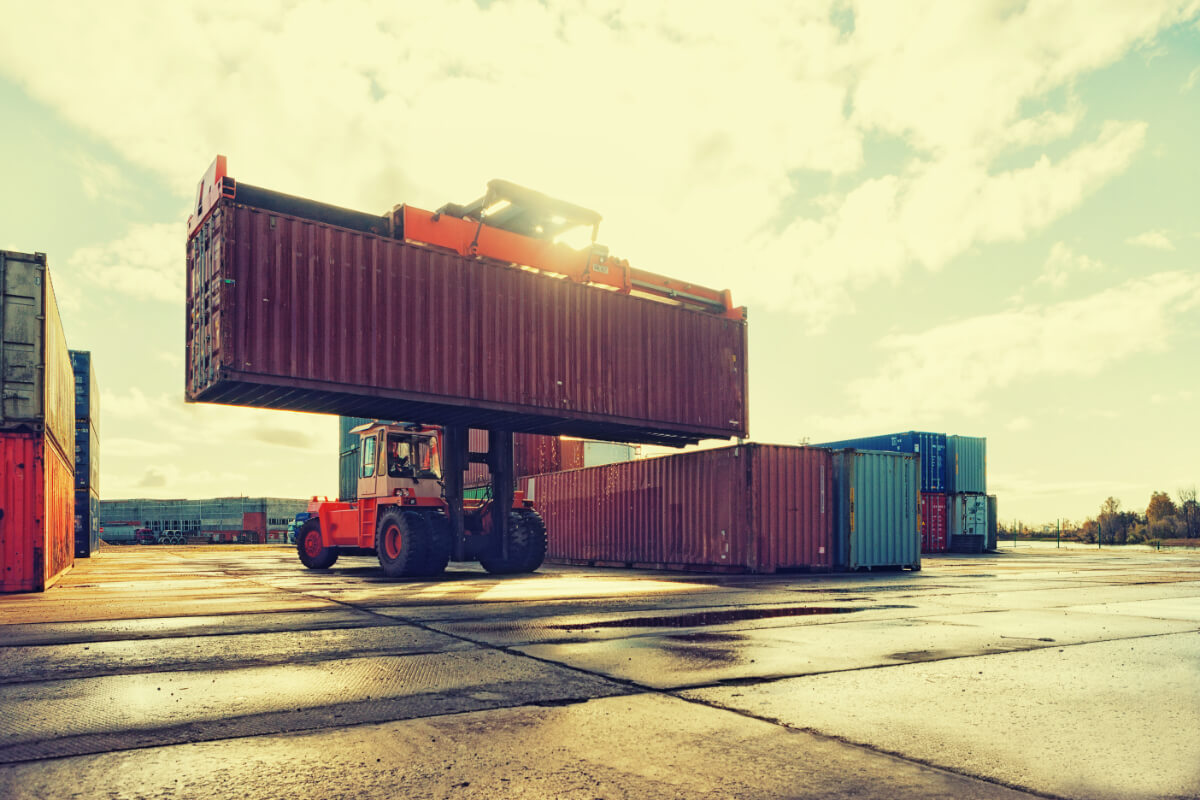 When moving supplies or manufactured and perishable goods from their point of origin to the hands of consumers, the supply chain is only successful if all its links are strong. Frequently, one of the weak points where both time and goods can be lost is while stuffing and unstuffing cargo to and from containers. Unfortunately, that is where many logistics and operations managers seek to cut costs. In this posting, we'll discuss what can go wrong, and why it is important to partner with a professional freight unloading company to ensure a safe efficient container stuffing and unstuffing process.
The stuffing process begins with the arrival of the empty container to the warehouse yard or dock. There will be a daily stuffing plan prepared by the transporter/freight forwarder, which must be strictly adhered to. But before any container is stuffed, however, its cleanliness and overall hygiene must be reviewed and approved first. Additionally, if the cargo has come from overseas, there may be labeling considerations that must be corrected to facilitate progressive supply chain movement.
Once cleared, the task of container stuffing does not rely on muscular strength alone. Instead, the most important requirement is technical knowledge relative to the cargo's weight and volume, as well as experience with goods distribution. This will ensure the space inside the container is optimally utilized so that the maximum number of goods can be shipped cost effectively, profitably, and safely. For example, some goods cannot be loaded together in the same container, such as solvents and foods. Also for perishables, pre-cooled reefers must be checked to ensure the unit is set at the right temperature to be regulatory-compliant.
After transit, when it is time for cargo to be unloaded, container unstuffing again requires skill, experienced handlers, and employs a range of adaptable techniques based on the type of products, goods, or supplies that make up the cargo. Still another consideration is their packaging, as some goods can be forklifted, while other products in less durable containers must be moved by conveyor. The goal is to ensure the quality of the product and to swiftly assess the cargo, determine the best course of action, then unstuff the container while keeping to tight scheduling considerations.
Depending on the point of origin, the cargo may or may not be palletized. If not, this will extend the time it will take for container unstuffing. Goods that are not palletized require special considerations. Professional freight unloaders know that organization is key to efficient container unstuffing. When the container is opened, they will first investigate the contents, looking to see if any load shifting has occurred during transit. If any damage/asset losses are found, these must first be documented as losses during shipping and not the responsibility of the warehouse. Some cargo may require palletization before it can be carefully removed, while other goods may be well-packaged and ready to go. Again, skilled freight unloaders will always be mindful of their time allotment parameters to start and finish when expected.
For operations and logistics personnel whose cost-cutting container stuffing and unstuffing initiatives have caused more issues than solutions, we invite you to make the call to Express Freight Handlers. We have the experience and expertise to get the job done right the first time, every time.
To learn more, contact our team today!